Featured Item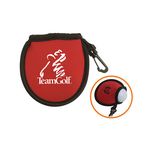 Golf Ball Cleaning Pouch
The ideal item for the pro or the prolific golf client. This pocket sized neoprene like cleaning pouch will keep things tidy from tee to green. To easily clean golf balls, just add a little water to t...
$2.01 - $2.32
Welcome!
Get Highly Experienced Logo Imprinting

Welcome to our personalized promotional items site! Imprinting your logo on a product is proven to get you recognition. The best marketing promo is running a promotion that will engage people and generate a return on your investment. Use us for the next imprinting of your logo on a customized printable item for your company. Thank you and enjoy!
Most Popular Item
The smart phone screen cleaner is our most popular item, with good reasons, what a better way to showcase your logo then on the back of one of the most used tools, a cell phone and it will clean the screen over and over.